Chinese rushing for overseas properties
UpdateTime:2015/12/14 Hits:
Migration for investment in overseas real estate markets has become a top choice for Chinese applicants, according to a report onChina's migration status released on Wednesday.
The Annual Report on Chinese International Migration 2014 shows that a growing number of Chinese investors are rushing to goabroad in order to buy properties and establish permanent residence in places like Europe and North America.
The report, put out by the Center for China and Globalization and the Social Sciences Academic Press, notes that in 2011, Chinabecame the second-largest overseas property buyer in the United States. In addition, 20 to 40 percent of overseas buyers in Torontoand London are from China.
Rising numbers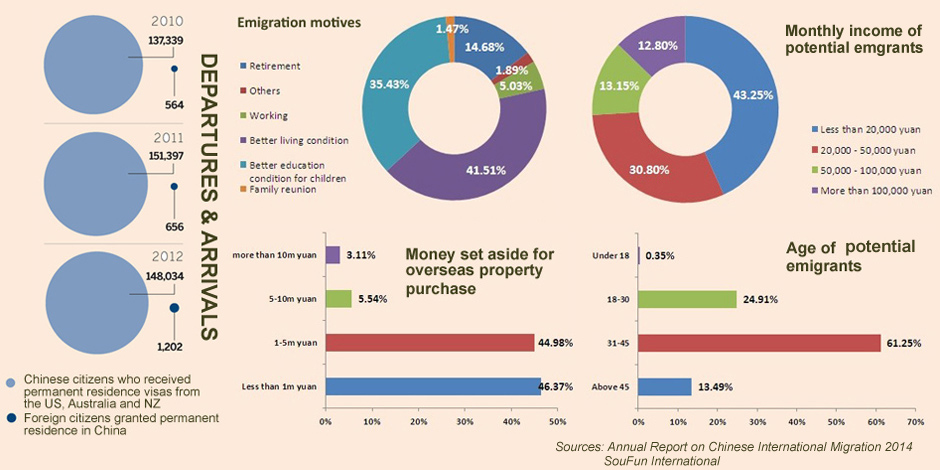 Previous:Six Tips of Buying Property in Japan
Next:Chinese overseas property investment 'to soar' in 2015